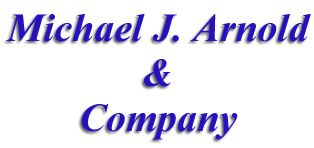 A
Texas Corporation since 1975, manufacturing and distributing "Outside Plant" product needs to Telecommunications and Cable TV Companies throughout Africa, Asia, Europe, (Central, North, and South) America. After 14 years in Houston and 13 years in Sugar Land we are now at home in Damon, Texas.
Tapes: Flagging, and Urethane Encapsulate Tapes -'Splice Wrap' (1.5 mil.), 'U.E.' (3 mil.) (Clear or Tinted).
Signage:Arrows, Clip-On's, Cable Route Flags, Decals, Labels, Letters, Numbers, Patches, Sign Support Brackets, Rivets, Signs ( Cable Route ) P.E. and Aluminum, Cable Tags.
Damon's Seven Lakes, L.L.C. A Private Fishing Club near Damon Texas. Michael J. Arnold & Company's new home. Come see us.
3533 CR 4 ( Old Damon W. Columbia Rd. ) - Damon, Texas 77430

TEL: (979) 742-3030 Office (979) 742-3990 Fax
Email address:

mjacompany@consolidated.net or sevenlakes@consolidated.net
N29.2524671 - W95.7412050